From Budoshop by BUDOSHOP.SE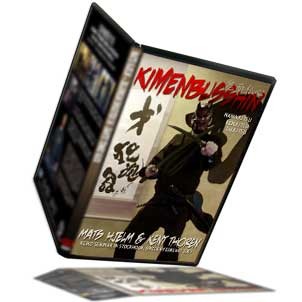 100 minutes, 1 Gb for

$19.99


(H.264, 400p)
Available as download or DVD
In this video Mats and Kent taught many basic and advanced techniques they did in Japan during January 2009. Taihenjutsu-ukemi unarmed and with a rokushaku-bo (long staff). Taijutsu techniques, and also taijutsu techniques using a rope. And some kenjutsu, sword training.
Title: Keiko24 – Mats Hjelm & Kent T – Taijutsu-Kenjutsu-Nawajutsu (Kimenbusshin)
Instructors: Mats Hjelm & Kent T
Theme: Taijutsu, Kenjutsu, Nawajutsu
Recorded: Recorded in Stockholm February 7-8th 2009 The instruction is in English!
105 Minutes playing time.
Shortly after their Japan trip this year training with Soke and the Shihan, they held this seminar. In this video many basic and advanced techniques is shown.
* Taihenjutsu-ukemi, rolling with or without weapon
* Kenjutsu, sword techniques
* Nawajutsu, using the rope to entangle the opponent
Who is Mats Hjelm
Mats Hjelm started training in Bujinkan for the first time around 1983, but it wasn't until 1986 he had the opportunity to start training more seriously under a Shidôshi. He met Hatsumi Sôke for the first time in 1988. He attends around 20 seminars, go to Japan 2-3 times every year. Since he started training he never had a training break. He takes his budo training very seriously!
Kent T has been practing Bujinkan Budo Taijutsu for 20 years and is one of the main instructors at Kaigozan Dojo in Stockholm.
If you want to sponsor a seminar or course, please don't hesitate to contact him. For more information see his web site http://www.kesshi.com…
Read More