From Budoshop.se by BUDOSHOP.SE
SPEAR FIGHTING The essentials with MATS HJELM. These spear techniques of Kukishin-ryu is a follow up on the old Sojutsu Kaisetsu Kata with Mats Hjelm released 16 years ago. This video covers Gokui Kata, the second level of traditional spear fighting techniques of Kukishin-ryu.
When one speaks of Gokui (essence), people get this sense of something mysterious, something really deep being there. And novelists also describe it this way. Gokui means something which that person can do well, his forte – that becomes the Gokui-gata. Warriors don't ponder so deeply. "I'm good at this" – that what they go on. Just like in cooking: if it's good, that's fine. Like the expression "to cook the opponent" – Gokui is similar to that.

Masaaki Hatsumi on the Quest video SPD7006
Download SPEAR FIGHTING The essentials with MATS HJELM
On this video Mats show all 9 Yari techniques from the Gokui Kata of the nearly 700 year old school Kukishin-ryū in the Bujinkan system. These are the nine techniques.
極意型 GOKUI KATA
一文字 ICHIMONJI
菊水 KIKUSUI
巻蔦 KANCHŌ
鬼刺 KISASU
飛龍 HIRYŪ
突伏 TSUKI-BUSE
蔭蝶 KAGE-CHŌ
三ツ玉 SATSUGYAKU
七枚葉 KYOBA
Each technique is demonstrated and explained from different camera angles. The instructions are in English.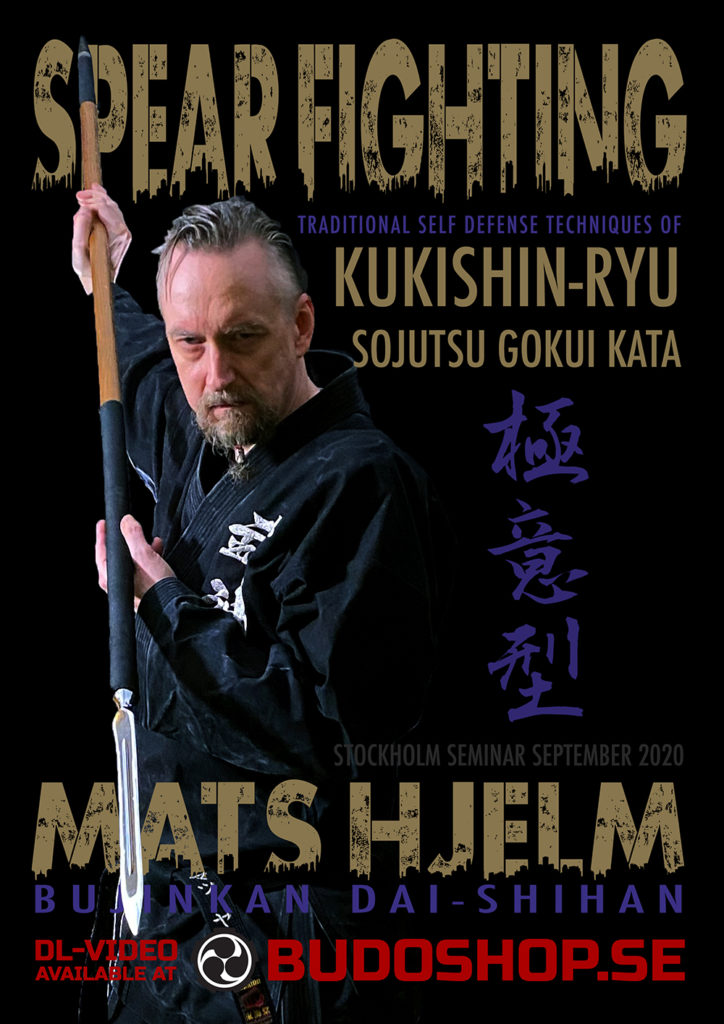 Click on the button above to buy the 27 minute video download
HD1280x720, MP4, QuickTime Text, AAC, H.264. Download size 368Mb
This video is from Kaigousuru 2020; this was the first Taikai after the last and the best Taikai in 2007. Recorded in Sundbyberg, Stockholm in September 26-27'th 2020. The seminar was organised by Bujinkan Kaigozan Dojo.
About the instructor
Mats Hjelm started training in Bujinkan for the first time around 1983. It wasn't until 1986 when he had the opportunity to start training more seriously under a Shidōshi. He has taught at numerous seminars all around the world, gone to Japan 3-5 times every year. After he started training he never had a training break. He takes his budo training very seriously! If you want to sponsor a seminar or course, please don't hesitate to contact him. For more information see his web site kesshi.com or come and train with him at Kaigozan Dojo.…
Read More