From Budoshop by BUDOSHOP.SE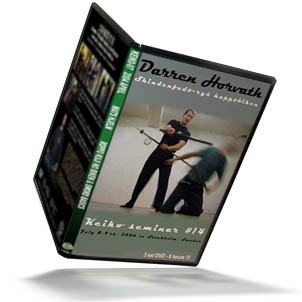 380 minutes, 4.6 Gb for

$34.99


(H.264, 480p)
Available as download or DVD
This years theme was Shindenfudo-ryu Dakentaijutsu Happobiken, Taijutsu & Sword – (Bujinkan sword basics & advanced).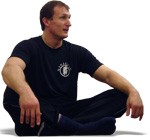 The theme of this DVD is understanding the natural body movement in fighting. Darren taught many techniques from Shindenfudo-ryu and the feelings of Iken-hassô, Biken-isshun, and much much more. There is three dvd's in this box set…
You can buy the download files separately or all three for a good discount.
DVD1 Ten no kata (160 min, 1.98 Gb)
Buy this for $19.99
DVD2 Shizenshigoku no kata (130 min, 1.57 Gb)
Buy this for $19.99
DVD3 Bikenjutsu + Naginata + Q& A (90 min, 1.06Gb)
Buy this for $14.99
Or buy all three for $34.99 and save $19.98
Recorded: Recorded in Stockholm July 2006

About the download
Click here for more information about our download files and how it works!…
Read More