From Budoshop by BUDOSHOP.SE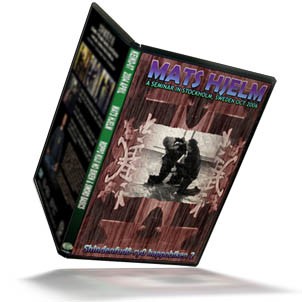 120 minutes, 1.02 Gb for

$19.99


(H.264, 480p)
Available as download or DVD
This years theme was Shindenfudo-ryu Dakentaijutsu Happobiken, Taijutsu & Sword – (Bujinkan sword basics & advanced).
The theme of this DVD is understanding the natural body movement in fighting. Included on this video is taijutsu techniques (unarmed fighting). This video includes techniques from all the levels of Shindenfudo-ryu, Ten/Chi/Shizenshigoku no kata. Unarmed defences against punches, kicks and grappling situations. Tachi-waza (standing techniques) and Chi-waza (ground fighting techniques). Weapons are also included in most of the techniques.
Two techniques from Gyokko-ryu was also studied thoroughly.
Note: The instructions was in Swedish.
Recorded: in Stockholm October 2006

Sample clip
About the download
Click here for more information about our download files and how it works!…
Read More